Glyph came to AARCS and then settled into his new home wonderfully! Now named Brody he has become a bundle of joy for his new family who happened to be one of our amazing volunteers!
"I can't say enough about AARCS foster program. I found the love of my life on AARCS, a picture of a puppy rescued in Northern Alberta. He was sent to a wonderful foster home so when I picked him up 4 weeks later he was loved and used to kids, dogs, cats, life. He's been the best boy we could ever have hoped for. Here he is now. Thank you for everything. I am a monthly donor now forever." – Brody's Foster Mom
Brody is doing so well with his family and we couldn't be happier to hear his story! Here are some photo's of Brody in his new home!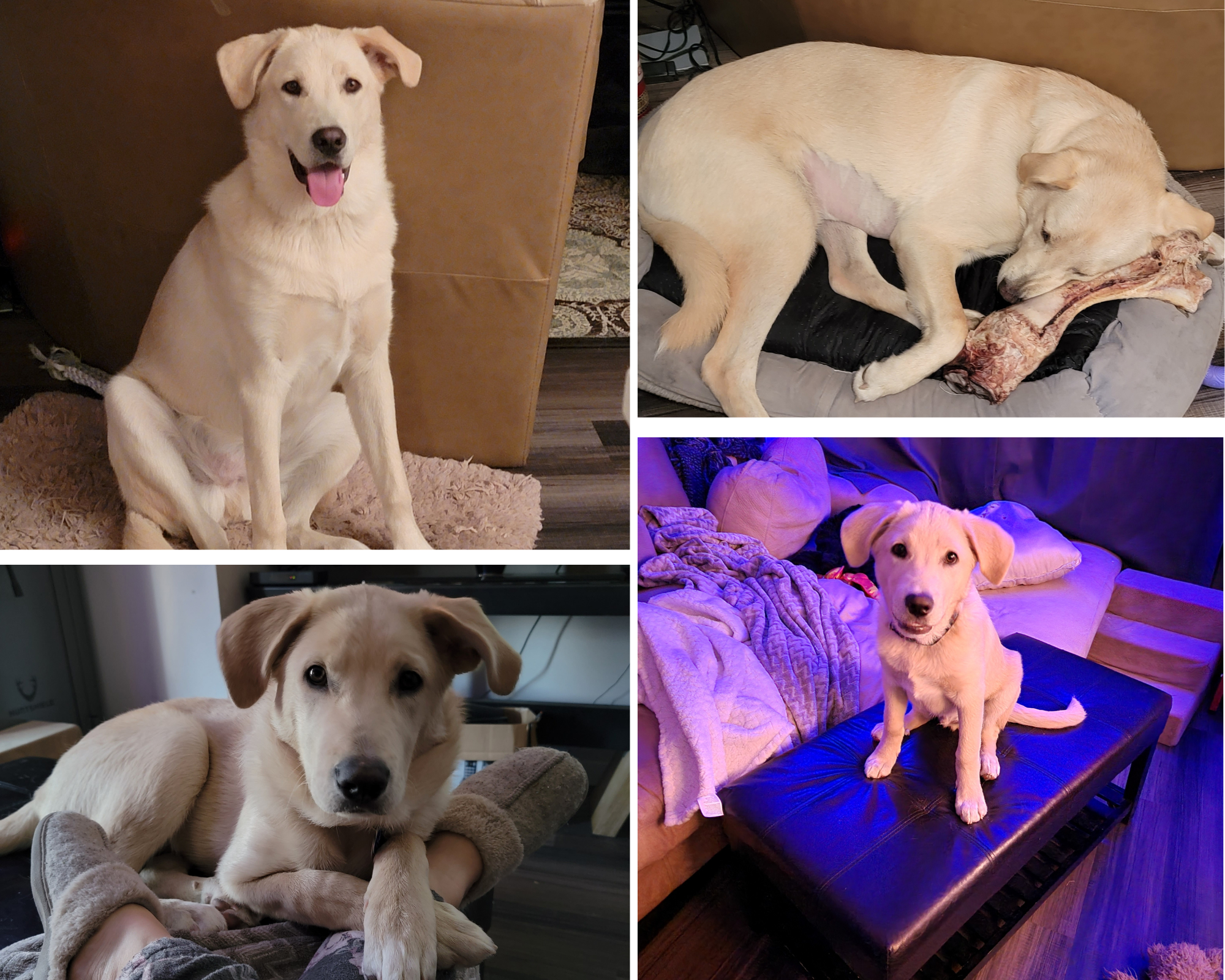 Thinking about fostering? Adopting? Or becoming a monthly donor? Check out the details aarcs.ca/get-involved!