CHANGE LIVES

WITH KINDNESS
this holiday season!
WINTER

WISHLIST
AARCS Winter Wishlist shows you all the things we need, especially over the winter months, to keep our shelter running and our foster homes supplied with everything they need to foster. 💝

HOLIDAY 

SHOPPING
Give the gift that gives back by doing your holiday shopping on AARCS' online shop! Offering Calgary and Edmonton curbside pickup at check out or shipping. Full Carts = Full Hearts promotion get 10% off all orders $75 or more! 🛍️ 
HOLIDAY

WISHBOOK
The AARCS Holiday Wishbook includes a variety of symbolic gifts to help you honour the special people in your life in a very meaningful way this holiday season. 💚

HOLIDAY

EVENTS
Support the animals of AARCS by attending or participating in events throughout the holiday season! 🎄 If you or your company is hosting a fundraiser for AARCS, please submit your cause to Third Party Fundraising Application so that we can gather your information to add!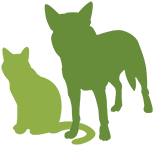 BECOME

A SPONSOR
Our kennel sponsorship program is a unique gift that helps our rescue animals while they are staying at our Safe Haven and North Haven shelters. Sponsorship donations go towards the care, upkeep, and maintenance of our shelters and help to offset the cost of food, supplies, repairs, and much more. Popular for families, individuals and businesses, many people choose a plaque to put on the enclosure in memory of a pet or family member who has passed on. Give the gift of new beginnings for a homeless animal this holiday season. 💚
SKIP THE DEPOT

BOTTLE DRIVE
Over the holiday season, you can Skip The Depot by signing up to have your bottles collected on AARCS' behalf! ♻️
Together We Can Change Lives!
We are here to end animal suffering, and help foster a compassionate world for all.