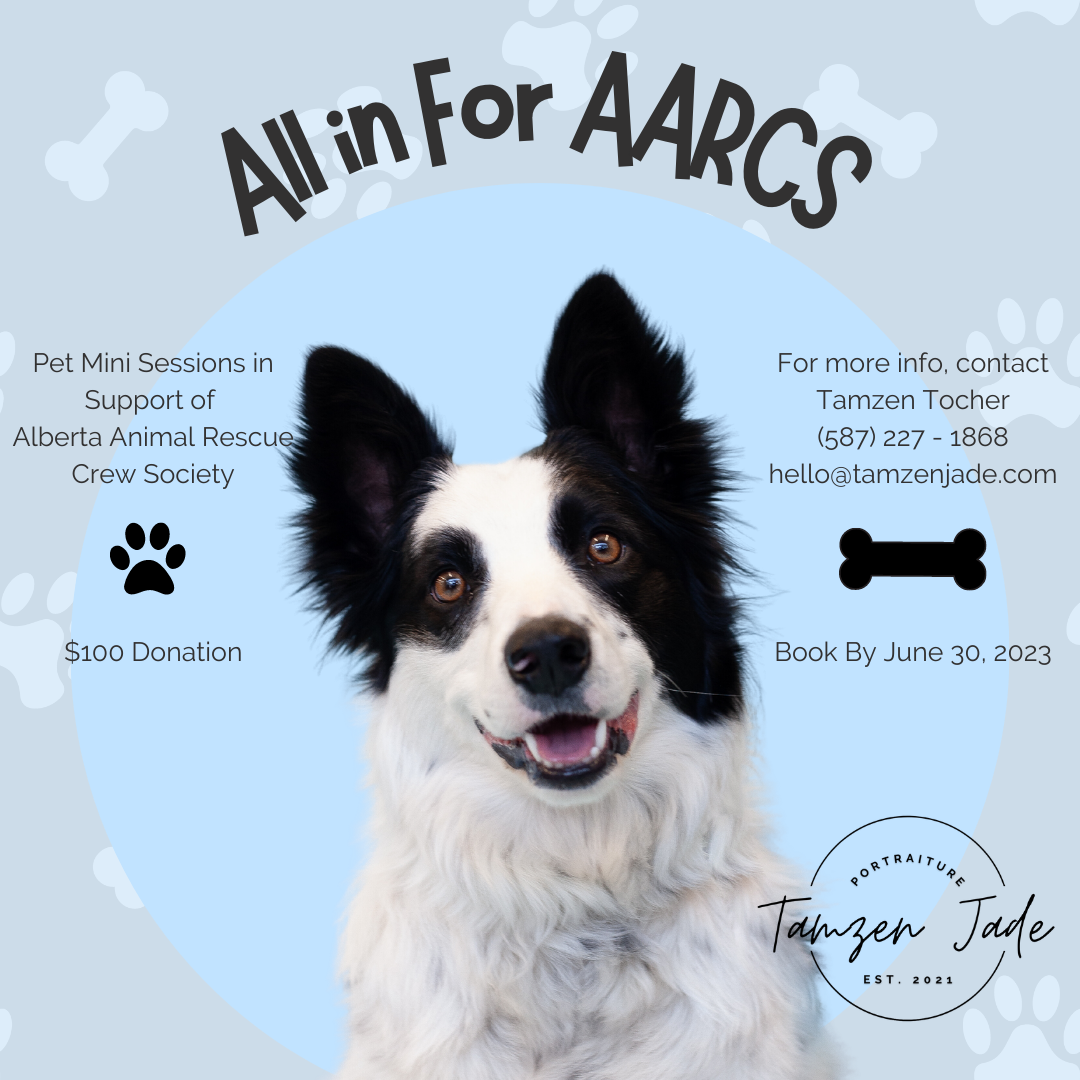 Date
Jun 12 - 30 2023
Expired!
Labels
Third-Party Fundraiser
Pet Portraits by Tamzen Jade Pet Portraiture
Tamzen is a boutique photographer in Calgary who captures your pet's personality. Growing up with dogs, cats, and rabbits, animals continue to be her favorite subjects.
Each 30-minute photo session is $100 and proceeds will be donated to help the animals at AARCS. 
Dogs🐕, cats,🐈 rabbits, 🐇 reptiles🦎, and birds 🦜 are all accepted!
Sessions are $100 each and include:
💚 One photography session indoors or outdoors
💚 Your choice of one, 4×4 image on a bamboo block
💚 Option to purchase additional images
💚 $75 from every session will help the animals at AARCS 💚
Choose from a variety of locations, including the comfort of your own home (a great option for pets like cats and small critters that are not used to being in a vehicle), a studio backdrop in a pet store (TBD), private or public off-leash dog parks, East Village or an area downtown with wall murals.
Book your session by June 30, 2023. Must be completed by August 31, 2023.
Register Here ⬇️
https://checkout.square.site/merchant/MLBKTKTMGAQ4H/checkout/DDUP2KUUFVNM25M2KDJDNWHG
Dates are subject to availability.