Pet Food

Assistance PROGRAM
AARCS mission for the Pet Food Assistance Program is to ensure all dogs and cats are receiving basic food need for a healthy, sustainable life.
AARCS distributes several hundred thousand pounds of pet food each and every year. This number is continually growing as we grow as an organization. First, we need to provide food to our 250+ foster homes for all of the foster animals they care for until they move on to their forever homes.
AARCS Pet Food Assistance Program has several facets within the organization with regard to food distribution. One area of the program is to provide pet food to the communities where we rescue and to which we provide support in other areas, such as spay/neuter assistance. Part of the Pet Food Program is also for low-income families or families that have found themselves in difficult times.
Our Pet Food Program works in conjunction with our Spay Neuter Assistance Program (SNAP). To be eligible for our Pet Food Assistance Program is that ALL ANIMALS in the home must be spayed/neutered. Additionally, to ensure we are able to help as many families as possible, each home may apply to receive assistance a maximum of four times over a 12 month period.
WE ARE LOCATED IN CALGARY AND EDMONTON, ALBERTA, CANADA and unfortunately do not ship. If you are not local, please try your local food bank or SPCA as they sometimes have a pet food program.
AARCS is an animal welfare agency who believes in compassion and kindness. During the COVID19 crisis we understand that some members of the community will need assistance with their pets. Our goal is to ensure that pets remain in their homes and are making available emergency foster care and pet supply assistance to help our most vulnerable community members. We will try, within the organization's capacity and ability, to assist our community during this time. Each person's situation will be assessed on a case-by-case basis.
Before requesting assistance please ensure that you have exhausted all other avenues including friends, family, neighbours available to you during this time. Capacity and funding for this program are very limited.
It's important to note that this program required a referral.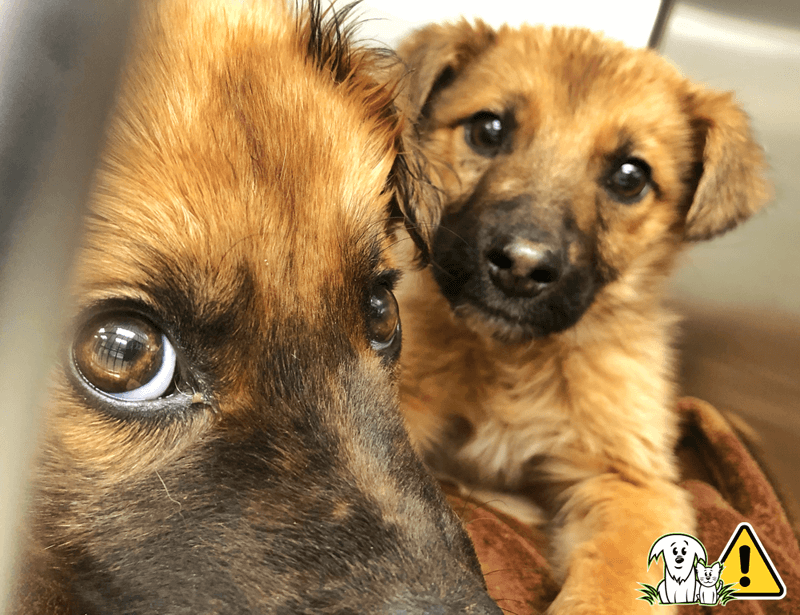 Homeless and moving into an emergency, temporary housing facility that does not allow pets (requires written email referral from social worker, health authority or housing organization).
COVID19 positive and going into hospital and do not have friends or family to care for animals (with referral).
COVID19 positive staying at home, but caregivers cannot take care of my animals (allergies).
I am low income and in need of pet supplies.
Our program is specific to cats, dogs, and some small animals (ie rabbits, hamsters). We do not have the ability to assist with ferrets, reptiles, birds, insects, or livestock but will do our best to refer to other organizations who may be able to assist
We are not accepting any walk-ins to the shelter and the building is locked. PLEASE DO NOT SHOW UP AT OUR SHELTER AS YOU WILL BE TURNED AWAY.
The Alberta Animal Rescue Crew (AARCS) and the Canadian Animal Task Force (CATF) have formed a partnership in order to combine resources and better assist animals, and their owners during an emergency. Together, we are able to  respond to large and small scale disasters. Through this partnership the "Alberta Animal Disaster Response" (AADR) was born.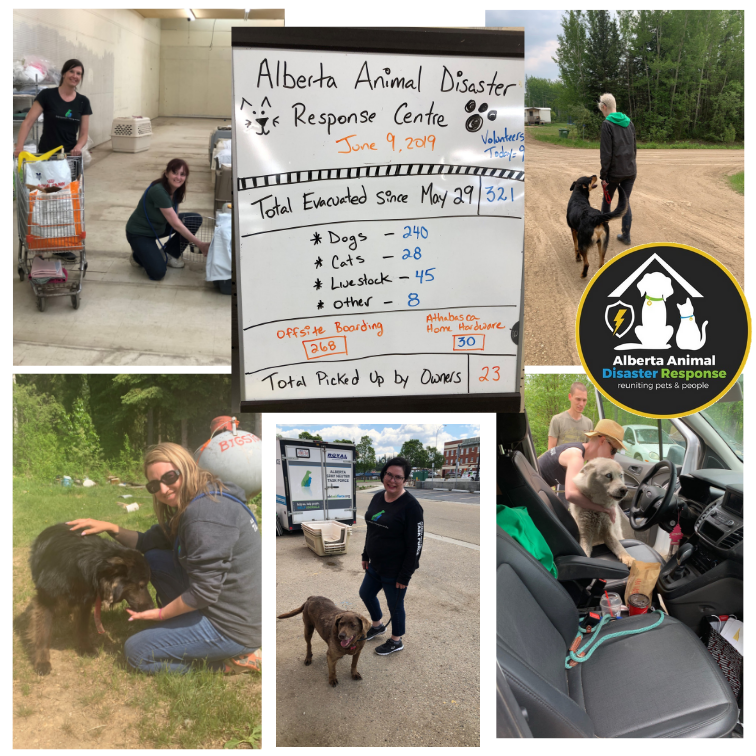 AARCS and CATF teamed up informally to provide assistance during the following events: 
2013 Southern Alberta Floods with staff and volunteers assisting in Calgary, High River, Siksika and Morley.  
2014 Rollover accident involved 30+ dogs requiring two weeks of tracking and trapping terrified and injured dogs. 
2016 Fort McMurray wildfires where crews were on the front lines for three weeks assisting with animal extraction and care of over 1,200 of animals, as well as managing animal care in Edmonton at the Animal Reunification Centre. 
Formally teamed up under Alberta Animal Disaster Response (AADR) we have responded to the following events: 
2019 Northern Alberta Fires in the MD of Opportunity and Bigstone Cree Nation caring for over 300 animals.  
Together our organizations have a very strong volunteer base, including Registered Veterinary Technologists, Veterinarians experienced with emergency veterinary care, experienced animal rescuers, animal handlers, logistics, dispatch, government relations and a large database of volunteers with various skill sets.