OPENING DOORS

TO SECOND CHANCES!
North Haven is OPEN 6 DAYS A WEEK! Our Edmonton shelter has been a place to "call home" temporarily as animals prepare to find their forever homes. Stop by to meet our current adoptable cats + critters!
OPENING DOORS

TO SECOND CHANCES!
North Haven is OPEN 6 DAYS A WEEK! Our Edmonton shelter has been a place to "call home" temporarily as animals prepare to find their forever homes. Stop by to meet our current adoptable cats + critters!
AARCS has a proven track record of performance, fiscal responsibility, and growth management. This has helped us save over 22,000 animal lives since our inception in 2006. AARCS provides the highest level of animal care, including medical management, and has developed industry-leading adoption programs. As a member of Humane Canada and a leader in animal welfare in Alberta, AARCS uses its collaborative relationships to work towards ending animal homelessness throughout our province. In conjunction with our rescue efforts, we offer spay and neuter community initiatives and humane education programs to tackle the root of the problem.  When tragedy strikes in our province, our animal disaster response capabilities allow us to quickly deploy teams where help is most needed.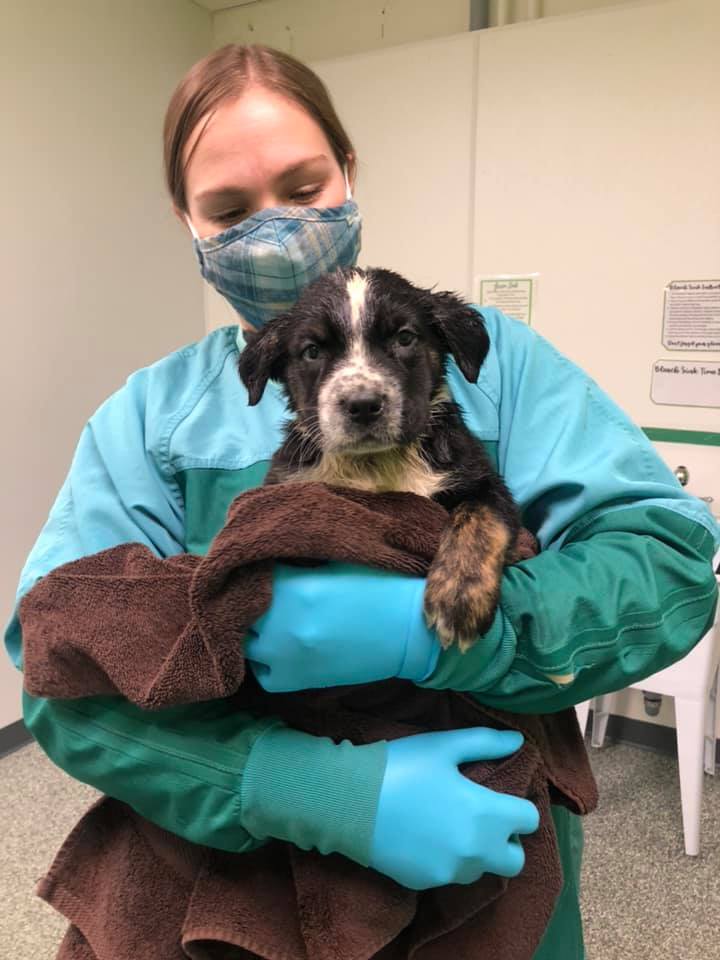 We encourage you to come to our shelter during our public walk-in hours if you are interested in adopting or apply online. Email us at [email protected] if you have any questions.
OUR

WALK-IN

HOURS:
TUESDAY – FRIDAY:

12PM

—

7PM

SATURDAY + SUNDAY: 

 11AM

—

6PM
Thank you!
The Power To

Change Lives
Temporary Housing
AARCS North Haven can be used as temporary housing for newly rescued animals, until foster space becomes available.

Emergency Shelter
North Haven provides an emergency shelter for animals rescued from severe situations.

Quarantine Shelter
This well-equipped, hygienic facility is designed for the appropriate quarantine required by rescued animals when they first arrive into AARCS care.

Adoption Centre
North Haven has an on-site adoption centre for cats and small animals (such as rabbits and guinea pigs), helping homeless animals find loving homes each year. 
Donation Centre
Donations can be dropped off Monday through Sunday from 9:00 AM to 5:00 PM, or the bins on the East side of the building after hours

Northern Operations Centre
North Haven also operates as a shared office space, and storage facility. It's here that we provide space for training, volunteer meetings, and educational seminars.
Together
we can save lives
Running an animal shelter not only requires a lot of time and dedication, but monetary donations are always needed to help pay for things such as maintenance costs, rent and utilities, along with veterinary expenses for the many animals that will pass through our doors.
As a registered charity, AARCS will issue tax receipts for donations valued at $20 or more.
No gift is too small, 100% of your donation goes toward helping us do more to rescue animals in need.
Typical donations can cover:
Cover the cost of two bags of cat litter, or two fleece blankets for puppies
$25 Donation
Cover the cost of a bag of food for a dog or a cat
–
$50 Donation
Cover the cost of Spay/neuter and vaccinate for one dog
–
$250 Donation
Cover the cost of a humane dog trap often required to capture scared, injured, or feral animals
$500 Donation
Cover the cost a rescue and subsequent adoption of a litter of puppies
$1,000 Donation
Cover rent and utilities at AARCS North Haven, keeping our doors open for one month longer
$2,000 Donation

Donate Towards North Haven
HOST A THIRD-PARTY FUNDRAISER
BECOME AN AARCS HERO MONTHLY DONOR
E-Mail Transfer (EMT) Donations can be sent to [email protected] marked for NORTH HAVEN.
*If you'd like a tax receipt, you must include your Full Name / Mailing Address / Email Address in the message.
To get more information on how you can help through gift-in-kind donations, sponsorship opportunities or more please email [email protected].
AARCS is dedicated to honouring Indigenous history and culture and committed to working together in the spirit of friendship, cultivating authentic and respectful relationships with all First Nations.
We acknowledge that AARCS North Haven is located on the Treaty 6 territory, a traditional gathering place, travelling route and home for many Indigenous People such as the Nehiyaw (Cree), Denesuliné (Dene), Nakota Sioux (Stoney), Anishinaabe (Saulteaux) and Niitsitapi (Blackfoot). We acknowledge all the many First Nations, Métis, and Inuit whose footsteps have marked these lands for centuries.
North Haven

Shelter NEEDS
04. Kongs/Interactive Toys for Dogs and Cats
05. Bully Sticks or Other Long-Lasting Chews (no raw hide!)
You can purchase our needed essentials for AARCS directly from our North Haven Amazon Wish List!
AARCS ACCEPTS GIFT CARDS FOR:
• Canadian Tire • Costco • IKEA • Lowes • Rona
North Haven

 WALL OF SUPPORT
The following donors have generously donated $100 or more to our Open Doors Campaign. Their inscriptions will be engraved on a permanent Donation Wall at North Haven. We thank you for your generosity and support!
Donors A-B
A Brenna Chalifoux
A Friend
A. Buckingham
Aimee Churchill
AARCS Alumni "Cooper" Conrad
All Mechanical Services Inc.
Allison Prill
Amanda Frost
Andrea Costelloe
Ann Buckingham
Alison Burk
Aliza & Emily Thompson
Anjie Robinson
Anna & Bob Thompson
Anne & Caleb Kellett
Ashley Galloway
Ava Whiteside
Bailey
BBB—Ashley, Courtney, Debbie, Kristi, Kaylie Fa & Jamey
Barb Langford-Fries
Barb & Mike Skeels
Bianca Dang
Billy Goodwin
Blonde Ambition Apparel & Designs
Bonnie Guglich
Bonita Birollo
Brad Anderson
Brenda Antosz
Brenda Berger
Brenda Biddell
Brenda Stojanowski
Brenna and Chelsey Perreault
Brian & Sue Gervais
Brian & Debbie Goodfellow
Brieanna Bridgman
Brigitte Wilson
Brooks Arbury
Bruce & Deborah Lacerte
Donors C-E
Candace Enns
Candice McMillan
Carol Campbell
Chris Baldwin
Chris Gerdts
Christine Fowler
Cierra Lake Melton Yohemas
Claire Amyotte
Clara Yagos
Claudia Juarez
Cody Craig
Copyhackers
Craig Wilson
Crissi Oliver
Cynthia Anderson
D. Colwell
Daisy & Zoey
Dana Rettaler
Daniel Pavelick
Darlene Sheldon
Dave Morehouse
David Hochman
Dawn Chiasson
Dawn Horn
Dean Smith
Deanna Thompson & Jay Jokisch
Deanne Pattison
Declan & Carson Tellier
Debby & Peter Herold
Denise M. Organ
Denyss Lazar
Diane Ellerbeck
Don & Mary-Ellen Aldred
Don & Sharon Cameron
Donna Stadnyk
Eileen Easton
Ellen & Rebecca
Ellen Simone
Emily Hardy
Eric & Sandra Brown
Eric S. Margolis Family Foundation
Erin Callaghan
Donors F-I
Feckla Spaulding
Fergus, Squirt and Sage the wonder puppies
Fionn MacCool's Cross Iron Mills
Finnigan & Reilly
Fitzpatrick
Gene, Roxanna and our foster WIN, Zoey

Gerry & Paul de Vries

Glacier Raft Company
Glynis Jackson
Gracy
Greg Kelly
Halyna Saciuk
Heather Abraham
Heather Molyneaux
Heidi Krake
Holly Elke
Ian & Beth Melligan
Ike & Tilly (AARCS Alumni)
In Honour of Boris Hudson
In Honour of Nanuk & Ginger
In Memory of Boots
In Memory of Cooper
In Memory of Duane Steeves
In Memory of Helen Currie
In Memory of Logan
In Memory of My Beloved Pippa
In Memory of Thumbs Peterson
In Loving Memory of Nanuk Schuler
In Loving Memory of Susan McCulloch
Isabelle Turner
Donors J-K
Jacqueline Reinsch
James Wong
Jamey & Gregory Blair
Jamie Grant
Jane Miller
Jazz and Whiskey Byers
Jenn Genest
Jennifer Gurnett
Jennifer & Jake
Jill Tomlinson
Jim Boccioletti
JJ Millard
Jodi James
Jodi & Richie Yanciw
Jon Huyer & Karen Booth
John Paterson
John & Jeane Browne
John & Sharon Haley
Johnny & Frankie O
Johnny Or, Frankie Or
Joseph and Janice Brown
Joy Corcuera
Judy Curry
Judy & Mike Fiselier
Judy Michiel
Judy Taylor
Kaitlin Oxby
Kaitlyn & James Green
Karina Spencer
Kathie Strong
Kathleen Leonard
Kathleen McFarland
Kathleen Ogle
Kathryn Aleong
Kathy Armstrong
Kathy Sim
Keapa Kaufman
Kellie Johnston & Denny Kwan
Kelsey's Parents
Kelsey's Sister
Kerri and Gary Davis
Kevin, Linda, Hannah Buckry
Kiara and Siobhan
Kim Miske
Kim & Dale Mendryk Family
Kim & Doug Miske
Kit Tran
Kristen Wishlow, in loving memory of my boy Vin Diesel
Donors L-M
Lance Meyers
Laraine Mumford
Laura Stott
Laureen G. Zaretski
Laurie Milne
Laverne Hill
Leanne & Hope
Lee-Anne Tomkins
LeeAnn Turnbull
Lee & Jane Hutchings
Leita & Roger Schmidt
Leslie MacLeod
Libby Alger
Lillian Dykau
Linda & Brian Minault
Linda MacDonald
Lindsay
Lisa Corbett
Lisa Makinson
Lon Marsh
Lorelei & Jamie
Lori McLachlin-Randall
Lori Shupak
Louie
Lovely
Lucky, Lexie & Joey Green
M. McCaig
Mandy England
Margaret Moores
Maria Byrne
Maria Blawat and Edward Blawat
Maria Carolina
Maria Khromaya
Mariel Schoneveld
Marilee Jardine
Mark Ball
Mary Handwerker
Mary Mitchell
Matthew Jones
Maura Hamill
Maureen Warmington
Mawer Investment Management
Max Bentley
Meagan Orchin
Meagan, Adam and Charlie MacDonald
Meaghan Groves
Megan Kendell
Meghan Sturm
Meghan & Michael Hassall
Meighan Vickers
Melanie Boccaccio & Dave
Melanie Gesy
Melanie Ringuette
Mia Carreiro
Michelle Uytterhagen (In Memory of Chance)
Mini Cooper Scoular
Mirella Taiariol
Monique Cote
Morozoff Family
Mulder's Mechanical
Donors N-R
Nancy Sanborn
Nancy Purdy
Natalie's Pack
Ned L'Archeveque
Ned & Ruby
Nicolas Coppel
Nicole Doyle
Nicole & Gary Janke
Niki Vlooswyk
Nikki and Jay Knopp
NikkiZee
Nomi Whalen
Norman Lewis
O'Brien
Oliver Wharton-Sperle
Onanole RV Park & Campground
Pam Shultz
Pat Walker
Patricia Elrose & Furbabies
Patricia Peckham
Patrick & Brittany Welsh
Patti Doody
Peggy Muz
Penny Bruce
Peter & Jackie Morgan
PetSmart Charities
Pichu Varela
Rachel Attwood
Rambo Randhawa
Randy & Sharon Senft
Ray Clermont
Reesa Wagner
Rescue Dog
Richard Labbe
Rod & Lisa Hinks
Roddick Glen
Ron Wu
Rosemarie Gerspacher
Roxana & Henry Lee
Donors S-Z
Sachi
Sam Kelley
Samantha deVries & Jake McInnis
Sarah Blinzer
Schledt Family
Selena Cole and Candace Farrer
Shahriar & Parisa
Shauna & Wes Campbell
Sheila & Janet Kully
Sheila Kerr
Sheila Forbes
Shelly Clarke
Shelley-Ann McDonald
Shona Wells
Sim Family
Start The Wave
Steinhubl Family
Stephanie Miller
Stephen Hyde
Steve
Steve & Doreen Bosse
Steve Mark Howells
Sue Hutch
Susan Demuray
Susan Linke
Susan McCullough
Susan Tumback
T and J Araujo
Tammy McCorkell
Tanis Dunn
Tanya & Peter Sept. 5, 2020
Tari Kelly
Tera Yates
Teresa Chan
Terri Nielsen & Family
Terry G. Flint-Wirth & Ulrich Wirth
The Balbi Family
The Carrieres
The Eric S. Margolis Foundation
The Great Catsby
The Leduc Family
The Lehman Family
The McFrostricks
The Pollocks
The Rieder Family
The Sofocleous Family
Thor, Jack & Anna, Gone But Loved Forever
Tia Esber
Tiffany Stones
Tom Dooley and Lowry
Trigger, Enzo and Diego
Troy, Carlee & Parker Sawyer
Troy Henderson
Tula Dewald
Unbridled Souls
Vanessa Laine
Vanessa Salopek
Victoria Desbiens
Wendy E. Saunders
Wes & Karen Elliott
Westside Endodontics
Wilfong-Pritchard Family
Willy Boozan
Youngmee Kim
Zephyr the Cat
Zeus Cordeiro
Service / Material Providers
Krawford Construction
Spalding Safe Secure Doorways
Garage Frontiers
Hyatt Investments
TNT Construction Services Ltd.
DKMZ Integration Systems Inc.
Alberta Laundry Systems