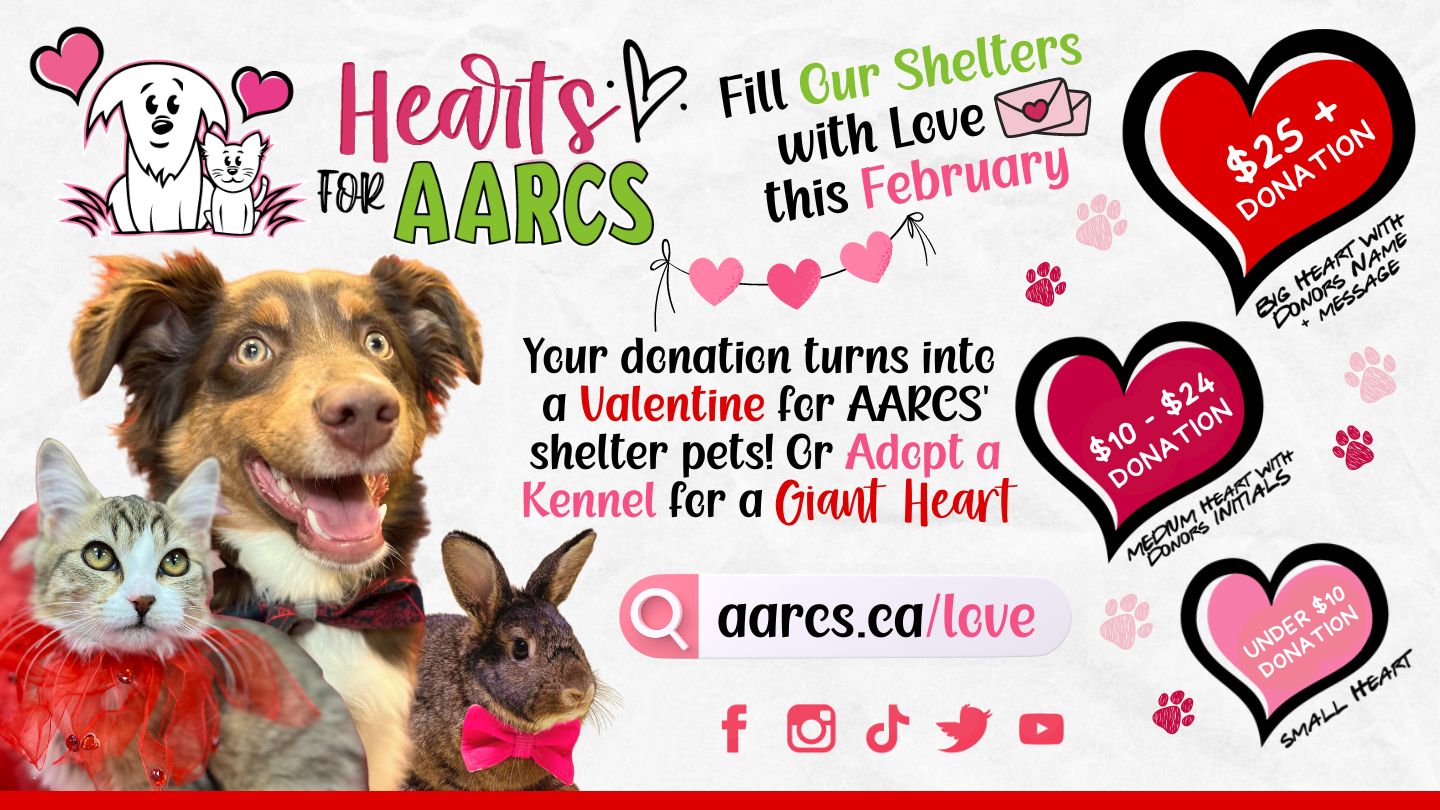 Fill Our Shelter with Love 💕 this February by making a donation that turns into a Valentine for AARCS' shelter pets! 🐾💓
❤ Small Heart: Under $10

❤ Medium Heart: $10-$24
[ Donor Initials on Heart ]
❤ Big Heart: $25+
[ Donor Name + Message on the Heart ]
OR adopt a

Kennel Sponsorship

for a

GIANT HEART!

😻
Want to spread some love 💕 this season? Consider sponsoring one of our kennels! 😻 Your generous gift helps rescue animals during their stay at our shelters. 💌
As a thank you, an acknowledgment plaque is placed on the kennel door of your choice for the year. 💚 AND for the month of February, we'll be placing a GIANT HEART on all NEW SPONSORSHIPS, with your name and a customized message to our animals. 🐱🐶🐹
Send a unique gift this love season by becoming a kennel sponsor today at either Safe Haven or North Haven!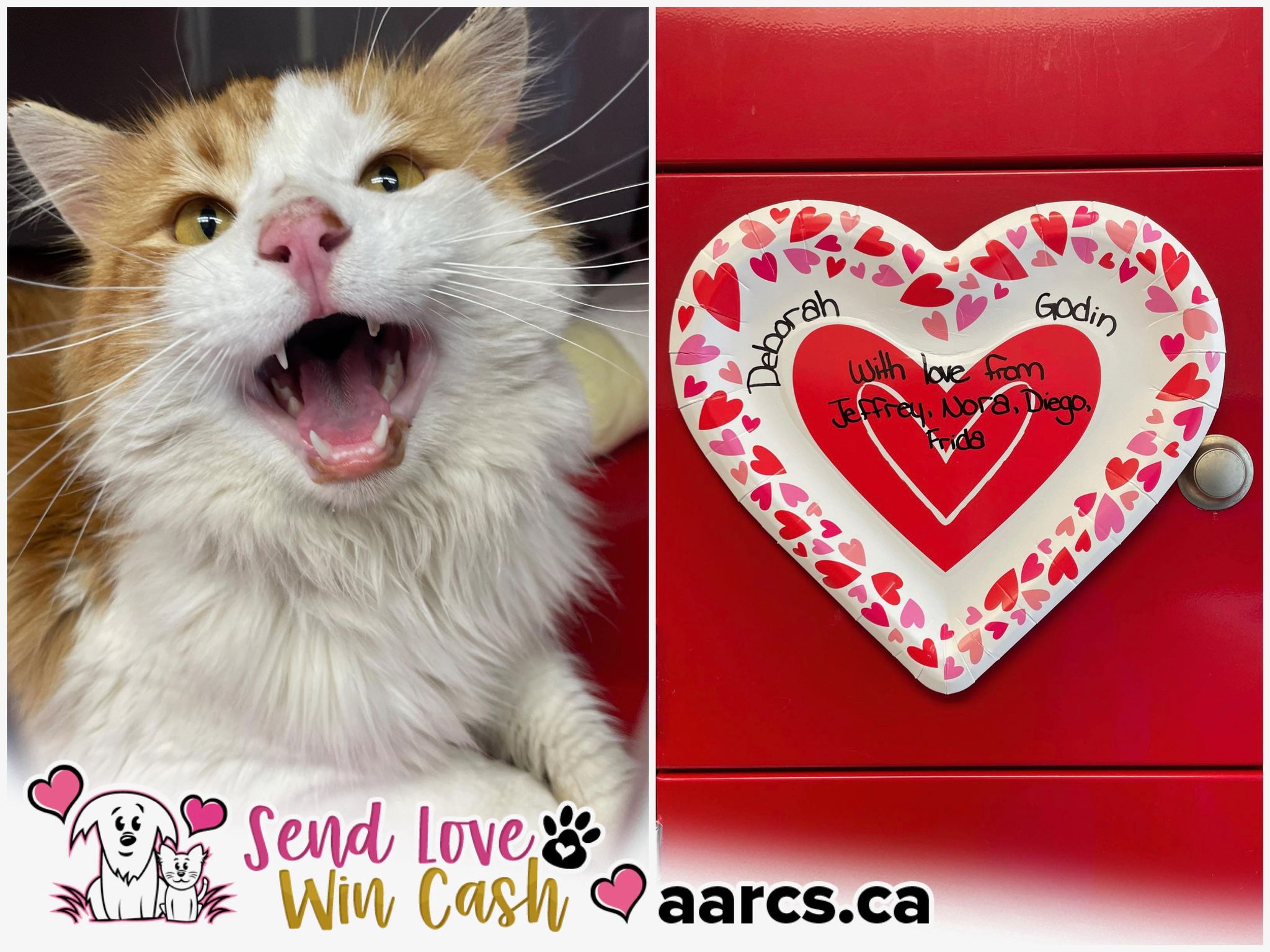 Interact E-Transfers can be sent to: [email protected]
Input HEARTS in the message so we can add your heart to the wall! AARCS e-transfers are automatically accepted and deposited. Please note in the description your e-transfer is a donation. If you'd like to receive a tax receipt, please include Full Name, Mailing Address, and Email in the message.
403-250-7377
Leave a message and we will return your call.
Thank you for your support!