BREED
Terrier, American Staffordshire/Mix
Date of Birth
September 20, 2021
About

Grace

Meet Grace, or Gracie-Lou as we fondly call her! If you are looking for a class clown, life of the party, this girl could be the one!

Grace came into care in pretty rough shape, emaciated and very weak. She was immediately assessed and put on the road to recovery with the team at AARCS. Grace was medically stabilized and moved into a foster home after the medical team was sure she was headed in the right direction. Unfortunately, shortly after she was moved into foster, she started showing signs of illness – there was an outbreak of the dreaded distemper in her community and given her weakened state, she had been exposed. The medical team jumped to get her on supportive meds and monitored her in quarantine with her foster. But as the saying goes, you can't keep a good dog down and this plucky little miss beat the odds and kicked distempers butt. During her quarantine, she gained most of her weight back and filled out all the hollows. As she started feeling better, her personality started to shine through. And what a personality it is!

Grace may have been a circus act in a former life. She is a rough and tumble kind of kid, part charm, part mischief and all fun. She will keep you laughing with her sense of humour and play is her favourite thing EVER! She loves her toys, loves anything she thinks is a toy, and will make a toy out of virtually anything she can get her paws on. She can make a game out of virtually anything from a slice of cucumber to a leaf.  She loves doing zoomies, and can entertain herself most of the day with her toys and some supervision.

She is excellent in her crate, doing very well on leash, and has her potty training pretty much in the bag (pun intended!). So far she has been great meeting new people, shy on approach but eager to greet and get love from everyone she meets. She is slowly getting out and about and being introduced to people as she explores. Grace has a lot of puppy to her still, and she explores everything with her nose and mouth. She is learning, and doing very well to remember what she owns, and what the human owns, but when she gets really excited she sometimes forgets hands & feet are attached to us!  She is easily corrected and redirected to her own toys when she gets like this, but small children under 12 are likely not a good fit due to her size and current style of play.

Grace LOVES being outside, she doesn't care about bugs or weather – she just wants to explore and watch the world! She is interested in everything the urban landscape has to offer and seems fascinated by all the things she sees & hears. A home with a yard would be the ultimate goal for Grace as she loves to just wander around and be free in her own space. Given her energy, she would make a great organized activity dog, maybe agility or some kind of rally sport. She is incredibly smart, quick to learn and loves to please her people. She'd probably love to get into the mountains as a hiking pal as she gets older. She is happy in her crate in the car, but gets nervous if she is loose inside. She is getting better as we take more and more car trips to places other than the vet though and once she learns adventure awaits at the end of the road, we are sure she will be game for any road trip.

She is currently living with another dog and is doing really, really well. Based on her reactions initially, we suspect that Grace hasn't been exposed to a lot of other dogs prior to her arrival and she wasn't really sure what to do with one! Luckily, her foster bro has the patience of a saint and gave her plenty of time and space to observe and learn what it means to dog. Grace has come leaps and bounds in her socialization, but she can still be insecure when faced with unknown dogs while out and about. Due to her quarantine requirements, she hasn't had a lot of opportunity for exposure so is just starting her education in life as a leash walker.

Grace would benefit greatly in a home with another calm, stable and confident dog her size or larger.  She doesn't have all her manners in line yet and can be a bit overzealous in her play (and her invitation to play), so a dog that won't get offended easily would be an ideal match. She will need slow, controlled introductions to new dogs initially, and would benefit from some formal training to give her the confidence and tools to overcome her insecurity.

Grace would thrive with someone willing to put in the time with training as she really looks to her people for guidance and reassurance. As she is still building confidence in a big world, she would do best in a home with a securely fenced backyard.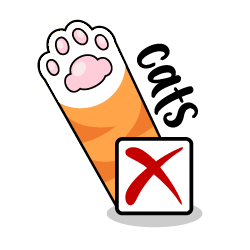 Good

with Cats?

NO CATS PLEASE!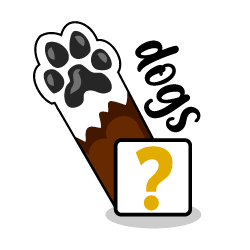 Good

with Dogs?

Likely do well with a tolerant, stable dog with proper, slow intro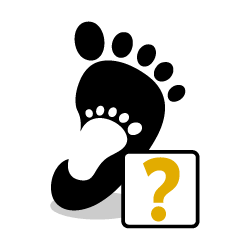 Good

with Kids?

Kids 16+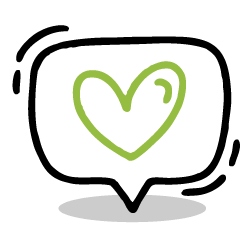 Do I Need

Special Care?

Yes, Behavioral Special Needs - Grace is currently working through socialization deficits due to her health condition when coming into care. She will need a patient and experienced adopter.