Date of Birth
April 18, 2020
About

Brandy

Photos courtesy of

Barkforyourpack Photography

Brandy is a beautiful and gentle soul looking that special person(s) to call her own.

"Nice to meet you, I'm Brandy. Life has had a lot of big changes for me in the past few months, and they've all been good. I came into AARCS' care with my 8 puppies, which I have finished raising and am looking for my very own furever home.

I was so scared of you humans at first, I didn't want to be touched and would hide when you came near. Now, I've learned that you aren't so bad. My foster mom has been very patient with me, and I love nothing more than to spend time with her. Sometimes when I know she's home, but I can't see her I'll get worried and start to bark, once I know everything is OK, I will settle down. I enjoy a good scratch and will give little paw when I'm feeling like I need some loving. One of my most favorite activities is being brushed, it feels so good getting that loose fur out with no more mats. I will calmly stand while being groomed, even with cleaning my eyes and ears. Nails are a different story; those clippers are super scary.

I know that I am to do my "business" outside but will still have the occasional accident when something really frightens me. I have to use a fake grass area on the deck 'cause I'm not too sure about those stairs.  They're easy enough to go up, but down not so much. Just recently I did go down a step (I think maybe even two) after seeing some yummy steak on the stairs. I could tell foster mom was very excited but then I got spooked and ran back inside. Maybe more steak will encourage me to make it to the bottom. For these reasons it is best that I have a safe and secure backyard of my very own.

We have been working on leash training inside. I am OK with people I know touching my collar and gently putting the leash on. I will walk around the kitchen a bit with the leash dragging behind me. I start to get nervous when foster mom picks up the leash, if she moves too quickly that may cause me to have an accident. I am told that I've improved a lot, I used to get so upset whenever anyone touched my collar…and a leash was a hard NO.

I have become so brave when new people come to the house, I will watch them for a few minutes and if them seem OK will slowly approach for a sniff. I may even let them pet me ever so briefly. When foster mom comes home it's game on. I will squeal with delight at seeing her and the bum wiggling will commence. I've been told I can get a bit overexcited, and I will try to jump up, I really want to give a big hug! I guess this is something I'm not supposed to do but it's so hard not to.

I have had some inappropriate chewing but would much rather chew a nice bully stick or stuffed Kong and if I have those fun alternatives will stay away from the furniture. Funny enough, I am very gentle with my stuffed/squeaky toys and just like to carry them around or hoard them on my bed.

I have many furry friends here in foster land, and really want to have some in my furever home. There are many cats and I love them all. They kept me company when I was new here and still scared of humans. They will sometimes steal my bed, but I don't mind as I may just curl up with them for a nap. Currently, my BFF is a black furry dog, Fernando, he's also a foster, we spend a lot of time together playing and 'causing general mayhem. We'll occasionally both try to cram into the crate for a nap. Speaking of which, I am not officially crate trained, but there is always one available and when I'm feeling anxious I'll go inside, lay down and will start to feel better.

As you can see, I still have many things to work on, but please know I have already come such a long way.  It's been so nice being warm, fed and loved with nothing but better times ahead." – xo, Brandy

Brandy still has some trust issues but has shown that she is trying to overcome them. A calm, quiet household with no stairs to the yard and another confident dog would be the perfect fit for her. If you have the time and patience, this kindhearted dog will be one amazing companion.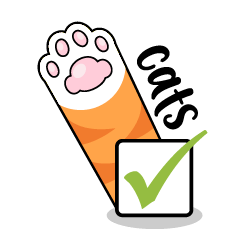 Good

with Cats?

Yes, Good with Cats
Good

with Dogs?

Yes, Good with Dogs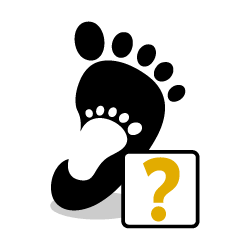 Good

with Kids?

Kids 16+ Recommended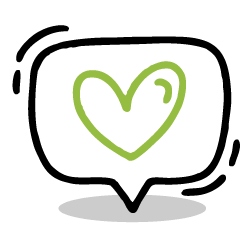 Do I Need

Special Care?

Yes, Behavioral Special Needs - Brandy has been learning to deal with fear and anxiety with a variety of situations. She has been making great progress but will need a patient, understanding home to continue helping her conquer these concerns. She is best described as semi-feral, she is still very much learning how to be a dog in a human world.