BREED
German Shepherd/Siberian Husky/Mix
Date of Birth
February 2, 2021
About

Urbana
Photos courtesy of barkforyourpack
"Hi! My name is Urbana and I'm the sweetest and most gentle girl you will ever meet. I have been learning how to live in a house with people! I previously ran around and had no people to look after me, so this is all pretty new.
I can be shy around humans until I get to know them a bit better. But once I get comfortable, I can be quite persistent to get some good scratches. Sometimes I even like to snuggle up on the couch or in my foster parent's bed and demand some scratches or give Urbana kisses, which really is just me rubbing my nose all over their faces. My foster mom says now that I'm more comfortable in the house, I'm becoming really friendly with visitors and like to come greet them at the door with my foster sister. I love meeting people, especially if there are treats involved, particularly CHEESE. Given a little time and patience, I will be your best friend. I have met all sorts of humans, including a 10-year-old and 10-month-old and I was excited to meet them and loved that they respected my boundaries. I would be good with children in short meetings.
I love when my foster parents play chase and hide and seek in the yard in with me. My foster mom says that I have really come a long way. She says I am gentle and sweet, that I take treats very nicely. I go on daily walks, and they have become my FAVOURITE thing in the world, I make sure my foster parents know that we need to get out the door quickly, no time to waste! There are so many smells and exciting things in the neighborhood that I want to make sure my foster mom doesn't miss all the good smells too, so I make sure I pull her along.
I love to play and meet other dogs and I have quite the stamina and could play with my dog sister all day! I live with a resident cat, at first, I loved to chase and try to play with him, but I have learnt to just give him some space because he doesn't seem to want to play with me like my dog sister does. I sleep in an open crate in a spare bedroom at night and sleep through the night. I had the occasional pee accidents when I first came to my foster home, but I haven't had any in a long time, even when left alone for an extended period of time! I much prefer to pee outside and would love a fully fenced yard to run around in.
If you're patient with me, in just a matter of time you will realize how sweet I am and how much love I have to give. And if you have cheese, I can be yours forever!" – xo, Urbana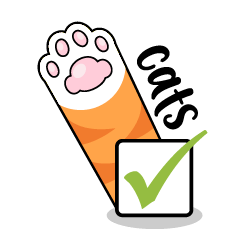 Good

with Cats?

Yes, Good with Cats
Good

with Dogs?

Yes, Good with Dogs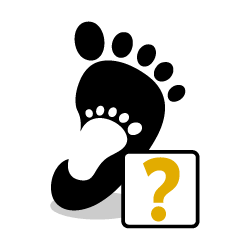 Good

with Kids?

Kids 16+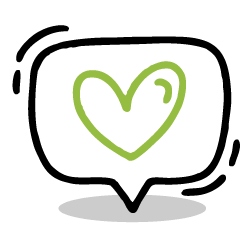 Do I Need

Special Care?

Yes, Behavioral Special Needs - Urbana can be fearful of men on introductions, it takes her some time to build comfort. She is working on excitability towards other dogs on leash.