I have an Adoption Application Pending!
BREED
Retriever, Golden/Retriever, Labrador/Mix
Date of Birth
April 16, 2019
About

Congo

Photos courtesy of

Larissa Kleven Photography

Congo is a sweet lovable guy just looking for an adoring family to snuggle up with! He loves curling up beside you on the couch and resting his head on your lap. Sometimes, he feels the need to get even closer and does what we affectionately call "the big squish".

Congo is very easy going in the house, though can resource guard high value items and food from other animals. He has never shown any resource guarding towards humans, and will listen to the command "drop it" if required. Once he gets more comfortable with the animals in the home, his resource guarding does lessen, though he will body check another dog out of the way if he thinks they are going for his food.

Congo is reactive towards other dogs while on leash, which often presents as barking, lunging, and biting his leash. He is very excitable, and often just wants to run over and say hi, he just doesn't know the best way to express this yet. Someone who can continue to work with him on his reactivity (and is strong enough to hold the big lug back) will be required. While Congo may think he wants to meet every dog, in practice, he is very dog selective. His loud barking, heavy breathing, and fast approach doesn't always send the best signals to other dogs, which can lead to a potential altercation. Congo will require proper introductions to well mannered and tolerant dogs only for the foreseeable future. The good news is, once he makes a friend, he is the best play buddy!

Congo is currently staying with a Pomsky puppy that he has adopted as his little brother. He adores playing with him, and will often lay down and let the Pomsky jump all over him so they can be on an even playing field. In addition, he is also rooming with a curmudgeonly senior Pom, and he does a great job giving her space and leaving her alone. When he is playing, sometimes Congo gets so into it that he just leaves his mouth open eager to mouth anything in the vicinity. Because of this, small kids are not recommended for him.

Congo already knows a lot of tricks, and is very food motivated! He is eager to please, thus easy to train new commands. He can be defensive of the home and bark at passing dogs, or people coming to the door. Once they are inside though, he eagerly greets them with a big wagging tail. Congo tends to pick his key person, and shows some separation anxiety when they leave, though this presents in relatively quiet whining, and waiting by the door.

Aside from some occasional counter surfing… he has never been destructive in the home. He is fully housetrained, and will bark at the door when he needs to go outside. While he loves to play with his little buddy and go for walks, he mostly enjoys a good nap alongside his people. Because Congo can be a lazy boy when not stimulated, it is important for his new owners to ensure he continues exercising his hind end to maintain muscle mass around his hips. The more muscle he retains, and more practice he gets using different muscles in that area, the higher his chances are of maintaining his mobility.

If you're interested in a snuggly boy that loves expressing his affection, submit your application now!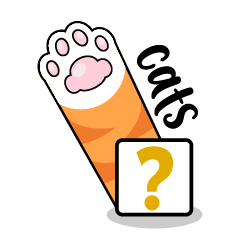 Good

with Cats?

Not tested with Cats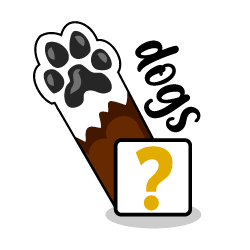 Good

with Dogs?

Dog selective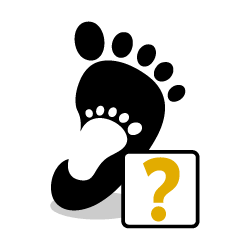 Good

with Kids?

Kids 16+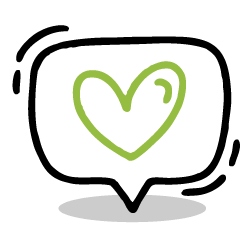 Do I Need

Special Care?

Both, Medical and Behavioral - Medical - Hip dysplasia and FHO surgery completed on left hind leg. Behavioural - Dog selective and reactive on leash