I have an Adoption Application Pending!
I'm the Dog of the Week!
BREED
Retriever, Labrador/Terrier, Pit Bull/Mix
Date of Birth
October 6, 2019
About

Blyss

Blyss is a bundle of loving energy, and if you can throw her a tennis ball and give her lots of belly rubs – you'll have a best friend for life!

"Hi! My name is Blyss and I cannot wait to give you all the kisses and snuggles! I already have plans for all the games we can play together, and I promise I can also learn quick – not to brag but I already know how to sit, lay down, come, shake and know to go to my bed when asked! I am still young, so you can bet I have playful energy to spare. My foster family has a bunch of toys for me, so if you can't play all the time, I can entertain myself (once I even made a toy out of an apple slice, I would throw it in the air and chase it around the house all on my own). Saying that, it would be my absolute dream if you had a fully fenced yard for me to run around in, and maybe even another young dog around my size that likes to play just as much!

Although I love a good play outside, the leash has been a new experience for me. I spent my first year of life outside with some other dogs so at first it was weird to be restricted by the leash. But my foster family has taught me not to pull, and I have learned to love my daily walks on the leash and smelling everything around me. The only time it's hard for me to listen is when I see those darn rabbits in the area or when I see other dogs that I can't go see right away. Sometimes this is overwhelming and I can bark and pull, but with many treats and keeping my distance I am learning to stay calm when this happens. I hope you can keep working on this with me, because I really do love walking with my family.

I am really good with people and have even known to be gentle when young kids come pet me, but I am a big girl so I am still learning not to jump when they want to play. I should also note, that every once and awhile a stranger will make me nervous so I am very cautious around them and require some time to feel comfortable, but most people I love immediately. My foster mom hasn't figured out why some people are good and some people are scary to me, and I am not sure if I know either (he he). Everything is just so new to me! I guess that situation is similar for stranger dogs too, I can get nervous and bark – but I have been tested with dogs without the leash involved and I absolutely loved playing with the dogs! I think with more training and more time meeting and playing with dogs, the less nervous ill be on a leash with them. I would still choose dogs over cats any day. I haven't been tested with them yet but when I see one on a walk, all I wanna do is chase it – so maybe a home without cats is better.

I should also make sure you know that although I love outside, I am great inside too! I love cuddling and just chilling in my bed. When you leave, I may whine a bit and scratch at the door, but after awhile I just relax and have a nap till you are home! I also sleep through the night, but will wake you if I need to pee by scratching at the door. Proud to say I haven't had any accidents in the house! I always hold it till my foster parents take me outside – no training needed for that one! Sometimes I do like to chew on things that I am not supposed to be but I am doing it less and less as foster mom keeps giving me other fun things to chew on that are safer for me. Overall, even though its only been a short time with a foster family I have learnt and grown so so much, and I hope it's enough for my forever family to find me and take me home where I can give all my love!

So if you think you could be my forever family that can help me to continue to become to best little girl I can be, please apply to adopt me! I can't wait to meet you. Kisses and cuddles are waiting for you!" – xo, Blyss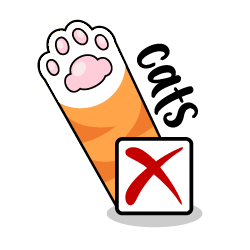 Good

with Cats?

NO CATS PLEASE!
Good

with Dogs?

Only tested with Larger Breed Dogs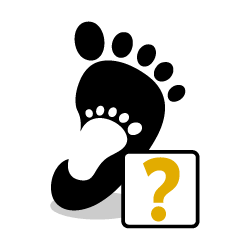 Good

with Kids?

Kids 16+ Only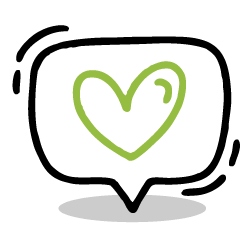 Do I Need

Special Care?

Yes, Behavioral Special Needs - Blyss shows excitement/frustration reactivity towards other animals and dogs while on leash.