I'm an Animal in Care at AARCS
BREED
Terrier, American Pit Bull/Shepherd/Mix
Date of Birth
September 7, 2019
About

Bains

"Hello my Peeps! My name is Bains! Well, my foster mom calls me Bouncy Bains because I love to run and play, and I especially love to buck around the house while playing with all my toys! Wanna hear a joke? What do you get if you cross a Sheepdog and a Rose? A COLLIE-FLOWER! Haaahaa! Wait, I got one more! Where should a dog never go shopping? A Flea Market!! Hehehe!

I'm currently settling my paws in my foster home with 2 other doggo's and a cat. I get along with the cat pretty good, but I do like to follow him around sometimes and I especially love it when he leaves crumbs behind in his bowl. My foster mom does not seem to like it when I climb the shelves to get to the kitty's leftovers, but I'm just trying to help keep his bowl clean! You'd think she would be more appreciative! I also love playing with my foster sisters and we sure have a great time chasing each other and wrestling.  I am working on my play manners as sometimes I can wrestle a little rough, but I'm learning to be gentler.

I do have a few quirks I should tell you about. When I came into AARCS' care I was very skinny, hungry, and scared. Sometimes I worry that my food is going to be stolen by the other dogs, so it's best that I eat my meals in a separate room.. at least for a while. Once I start to become more comfortable with the other dogs in the home, and I know they will not steal my food, I lighten up and I am happy to eat treats alongside them. I just hope that my new family will be understanding and have a safe place for me to enjoy my meals.

I also love being around people and other dogs so much that I don't like to be without them! I am working on my crate training and will sleep through the whole night in my crate, but I do need some company in the room. When my foster mom leaves to run errands, I stay in my crate and I'm okay, as long as I can see my foster sisters. Sometimes my foster mom takes me with her.  I'm a really good boy in the car and enjoy going wherever she goes!

I love food so much that I would do anything for a treat!  My foster mom said I learned to walk on a leash right beside her, sit, stay, shake, and understand what "leave it" means in less than a week! I mean, I would literally do anything for a treat, and I love to please my people! Another thing I am really looking for in a forever family are LOTS of CUDDLES!  I reeeaaallly hope you have a comfy hip I can snuggle into and that you like giving kisses, because I love being snuggled and getting all the kisses!

So, if you are looking for a silly, fun, happy guy who loves cuddles, and are willing to help me work through some of my quirks, I just might be that guy! I cannot wait to find my new forever Family! I sure hope it's you!" – xo, Bains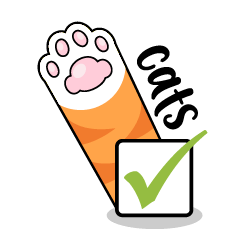 Good

with Cats?

Yes, Good with Cats
Good

with Dogs?

Yes, Good with Dogs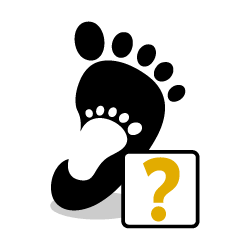 Good

with Kids?

Kids 16+ Only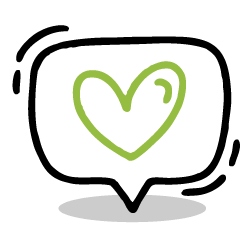 Do I Need

Special Care?

Yes, Behavioral Special Needs Upon coming into AARCS, Bains was quite fearful of people and being leashed. In foster he has been doing well and has learned that people are fun. This has led to Separation Anxiety when the people leave. He would benefit from patient and committed adopters and a well socialized, calm dog companion to help him with this.
IMPORTANT NOTICE:
This animal is currently an Animal in Care with AARCs and is not available for adoption at this time.

Please note that applications will not be accepted for this animal until they have been posted on our Adoptable Animals page.

Our website is updated daily so please check back on their progress and availability.

Thank you for choosing to rescue!