I'm an Animal in Care at AARCS
Date of Birth
January 20, 2022
About

Margie

"Margie's my name and napping's my game! If you're looking for a high energy dog, well, that ain't me. If you're looking for someone to cuddle up with you on the sofa with you while we watch a movie together – NOW we're talking.

Before the super amazing AARCS team took me in and hooked me up with my foster hoomans, I had a bit of a run-in with a porcupine. I was just trying to say hello and give it a friendly nibble or two and the thing poked me all over with quills! So rude. One of my eyes got poked in the process and had to be removed, but I'm getting used to my navigating with only the one eye and I'm walking into tables way less already! I've got a few small scars from where quills had to come out – but hey, that just adds to my indescribable charm.

I love people who make me feel safe. Being alone is scary. Nothing makes me happier than hanging out with a nice hooman who can give me tummy rubs and maybe a few treats if I'm super good?

I can do 5-10 minutes in my crate alone with a good treat, and I am okay in the crate overnight as long as my crate is in the bedroom with my foster parents. Longer than that and I start to panic and cry.

Sure, I may be a bit of a homebody right now – but outside is scary. I mean – there's porcupines out there! That and strange noises, and things that move, and did I mention porcupines? Some dogs live for walks – I think walks should be just long enough to do my business and then it's back to curling up on the sofa. As I get more comfortable being outside, that might change of course. I'm already waaaaay more comfortable exploring my foster home and the block around their place- the bigger outdoors is the next step.

The past is behind me now, but it left a mark- things like hoomans moving quickly and car rides are on the scary list right now. I'm working on trusting and becoming more comfortable with new experiences – treats help!

My foster parents are trying to teach me this weird thing called 'play'. Right now, I show some interest in toys, and will even chase one, but am working on bringing it back to them. Usually the toy ends up in my bed instead. I love my bed by the way – it's almost as comfy as lying on the sofa!

I am very food motivated, and will do almost anything for a treat! It's made training easier, and I'm working on sit, down, come, leave it, and stay (ok, I might need a little more practice for those last two).

I do okay with cats- usually I ignore them, or give them a sniff, but I do still need supervision as I don't always read their cues and walk away when they ask for space. Dogs are a little trickier- I really want to play and say hi, but I'm not always sure how, and I can be reactive sometimes.

They say you shouldn't judge a book by it's cover and I'm the pupper proof. I've got a few scars – but don't let that fool you – I'm a lover, not a fighter.

LET ME LOVE YOU!!!! If dogs were books, I'd be a romance novel!" – xo, Margie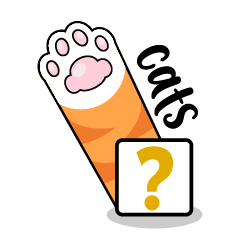 Good

with Cats?

Fairly good with cats; needs the occasional redirection
Good

with Dogs?

NO DOGS PLEASE!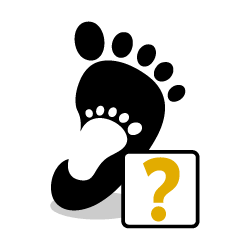 Good

with Kids?

Older kids recommended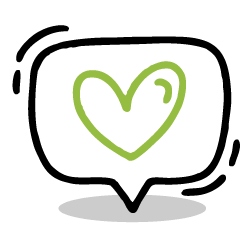 Do I Need

Special Care?

Both, Medical and Behavioral - Medical - had an eye removed. Behavioural - fearful, isolation distress, resource guarding.
IMPORTANT NOTICE:
This animal is currently an Animal in Care with AARCs and is not available for adoption at this time.
Please note that applications will not be accepted for this animal until they have been posted on our Adoptable Animals page.
Our website is updated daily so please check back on their progress and availability.
Thank you for choosing to rescue!