Date of Birth
November 29, 2021
About

Roddenbary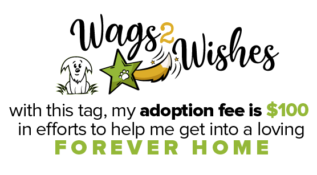 "Thanks for clicking to read about me! It means a lot to me as I'm looking for my forever family and maybe we're a match!
I am playful and can be full of energy but also love to just relax after a play session. I have a lot of love for humans and other dogs. I think I'd enjoy having another playful dog and would really like it if you were active too so we can do things together. I recently discovered that I like to run with Foster Mom wo we're figuring out and I'm now up to 10 km! I love people and dogs so much, that even when we run, I'm still working on not pulling to greet every dog and person we see.
My fur companions in my foster includes a three year old shepherd cross and we have so much fun playing, but after we're done, I'm very happy to just chew a bone or dog nap. I also live with a very dog savvy cat – he is so dog savvy that I'm sure he thinks he's a dog. He's big and slow so doesn't run fast (or much!), but he likes to play fight, bite my ear, and groom me. I know I just have to take it because between you and me, he kinda scares me.
My Foster Mom sometimes works from home which I really like, so to show her how much I love her being around, when she's working, I'm super quiet and respectful and lay by her feet or by the front door. I also know she has to go to the office some days, which is okay, because I know we'll have fun and cuddles when she gets home.
I'm not very vocal, only when Foster Mom and Dad come home I enjoy telling them about my day. I'm a to-the-point talker so I'm done in about 30 seconds! I don't even bark in the car or when I see other dogs or people walking when I sit in my chair and look out the front window.
I love people so much that when I meet new people I like to jump and give them a kiss but we're working on that and getting better. My Foster mom calls me a gentle jumper and getting better with 'four on the floor'. I know my sit command really well so when I'm excited, my Foster Mom attempts to redirect that excitement into a sit cue.
When Foster mom leaves the house I am usually allowed to be left loose. At night time I sleep right next to Foster Mom and cuddle all night long. I love to cuddle when my Foster Mom or Dad watch TV too.
I love my toys and puzzles because I need to keep my mind sharp! I have so many toys and one of my favourite things to do is to take out every toy from the toy bin and scatter them throughout the house and yard. Then Foster Mom puts them back into the toy bin and we play that game again! It's so much fun.
I walk with a front clip harness and I do pull pretty hard in the beginning from excitement. I also think cars are to be chased. My Foster Parents take me to the pathway to do most of our walks where cars are not a distraction but we do a lot of practice on my pulling and car chasing prevention on the walk to the pathway. When I join my forever family, I'd really love it if you'd keep helping with me with this so we both stay safe.
If you are looking for a guy who has a ton of unconditional love to give you, submit that application today and let's connect to explore if we're a match!" – xo, Roddenbary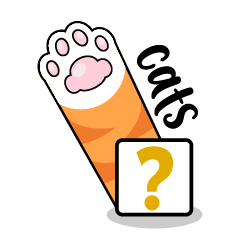 Good

with Cats?

Dog Savvy Cats Only
Good

with Dogs?

Yes, Good with Dogs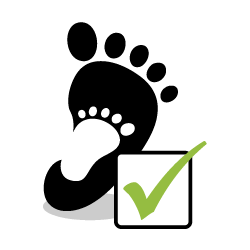 Good

with Kids?

Best with kids over the age of 8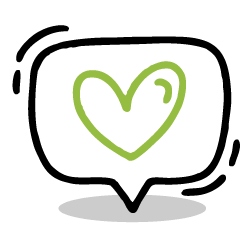 Do I Need

Special Care?

Yes, Behavioural Special Needs - Roddenbary is working on arousal and pulling on leash